A 12 legjobban várt animációs mese
Talán kijelenthető, hogy a 2016-os év egyértelműen az animációs mesék éve volt. Mind kritikailag, mind anyagilag rendkívül jól muzsikáltak. Példának okáért a tavalyi év öt legtöbb millió dollárját kereső mozifilm közül három is animációs mese volt. Idén is hasonlóra számíthatunk, de lássuk mely animációs moziktól számíthatunk a legtöbbre.
Lego Batman – A film
(The Lego Batman Movie) – 2017. február 09.
Egyáltalán nem kockák. Dilisek, felelőtlenek, tele vannak ötlettel. A LEGO kaland bebizonyította, hogy sok humorral és fantáziával világokat lehet teremteni, és azután átépíteni őket, és most az előző film alkotói újabb dilivel támadnak: LEGO Batman történetével. Gothamben hatalmas változások készülődnek, és Batmannek komolyan fel kell kötnie a köpönyegét, ha meg akarja menteni Jokertől az otthonát. Lehet, hogy az ügy érdekében magányos hős sem lehet többé, mert együtt kell működnie másokkal… lehet, de nem biztos. Majd meglátjuk.
Bébi úr (The Baby Boss) – 2017. március 31.
Főhősünk a hét éves Tim, akinek tökéletes élete egy csapásra a feje tetejére áll, amikor szülei betoppannak egy új csecsemővel. Az öltönyös, aktatáskás jövevény különös titkot rejteget. Amikor Tim leleplezi a csöppséget, kiderül, hogy "Bébi úrnak" komoly szándékai vannak, melyek végrehajtásában Timre is számít: meg akarja akadályozni, hogy a Puppy Co. vállalat hitvány igazgatója véghezvigye aljas tervét.
Hupikék törpikék – Az elveszett falu (Smurfs: The Lost Village) – 2017. április 07.

A Hupikék törpikék 2017-ben újabb őrült kalandokkal és humoros pillanatokkal térnek vissza a mozivászonra, ám ezúttal animációs mese formájában. Hupikék világukra most egy új, az eddigieknél is nagyobb veszély leselkedik, és Törpfalva legjobbjai, Törpapa, Törpilla, Törperős, Dulifuli meg Okoska nagy expedícióra indul, hogy megmentse a bajba jutottakat. De törpénetesen csak újabb kalandokba keverednek… és alig tudnak kikászálódni a csávából.
A mogyoró-meló 2 (The Nut Job 2) – 2017. május 19.
Az első film történetét folytatva, Surly-nak és barátainak meg kell akadályoznia, hogy Oakton városának polgármestere elpusztítsa az otthonaikat, és egy vidámparkot építsen a helyére.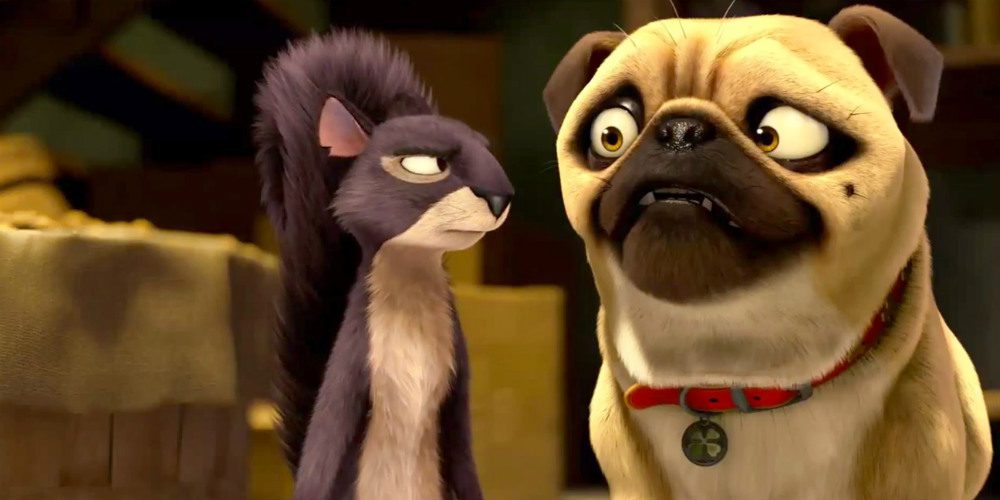 Alsógatyás kapitány kalandjai (Captain Underpants) – 2017. június 02.
Két rosszindulatú gyerek hipnotizálja az iskolaigazgatót, és képregényfigurává változtatják át, mely formában jó szívű, és csíkos, elasztikus alsógatyában jár.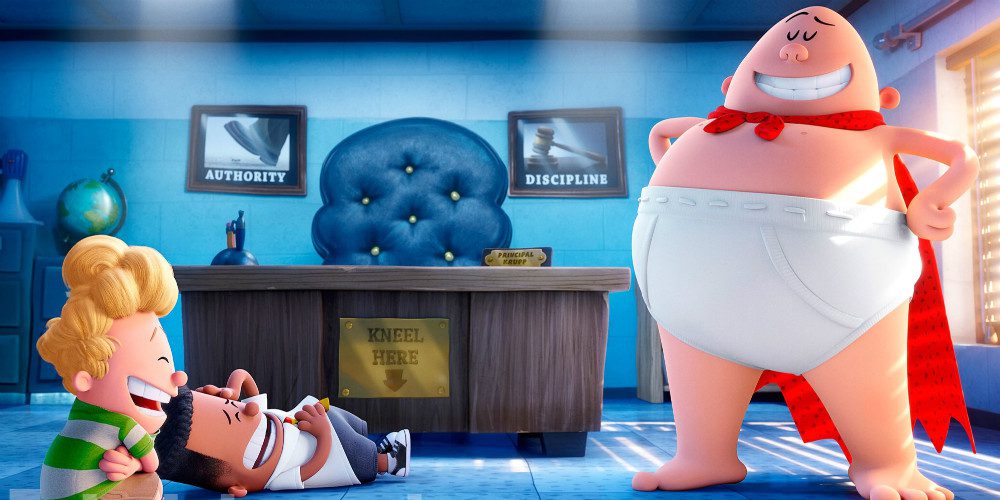 Verdák 3 (Cars 3) – 2017. június 15.
A Verdák 3-ban Villám McQueen már veteránnak számít, akivel kapcsolatban egyre többször merül fel a kérdés, vajon mikor vonul vissza. Neki is szembe kell néznie a mulandósággal, akárcsak egykori mentorának. Például a feltörekvő versenyautó, Jackson Storm szerint McQueennek már nincs helye a pályán. A piros verda azonban még érzi az erőt magában, és Cruz Ramirezt kéri meg (aki latin nőnek felel meg az emberszabású kocsik világában), hogy készítse fel őt a Florida 500-ra ami egy egész Amerikát átszelő futam, ahol vadonatúj felszerelésű és ifjú versenyautókkal kell összemérnie a tudását.
Gru 3 (Despicable Me 3) – 2017. június 29.
Gru, aki már visszavonult és letett a gonosz pályafutásáról apaként próbálja nevelni három fogadott lányát Dr Senkiházival és minyonok seregével. Az élet azonban újfent próbatétel elé állítja, de szerencsére ott van fele újdonsült felesége is. Vajon letudják küzdeni a közelgő gonoszt és a hétköznapi problémákat?
Ferdinand – 2017. július 21.
Egy bikának, akinek már teljesen elege van az értelmetlen viadalokból, ás a harc helyett jobb szereti a virágok illatát szagolgatni a mezőn, szembe kell néznie fajtájával, hogy beteljesíthesse vágyait.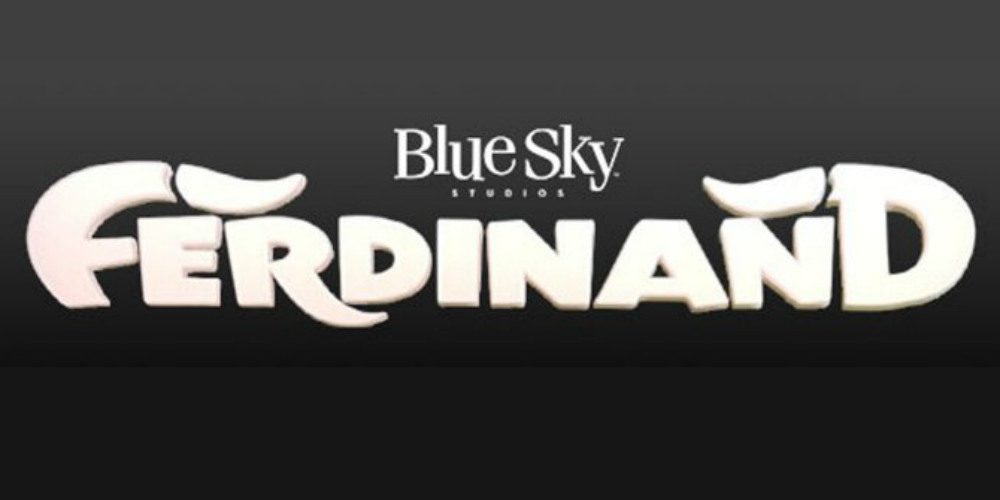 Blazing Samurai – 2017. augusztus 04.
Harcművészeti vonalon mozgó kaland várható a műtől, amelynek részleteit jelenleg még homály fedi. A poszter és a rövid történetleírás alapján mintha kissé a Kung Fu Pandára próbálna hajazni.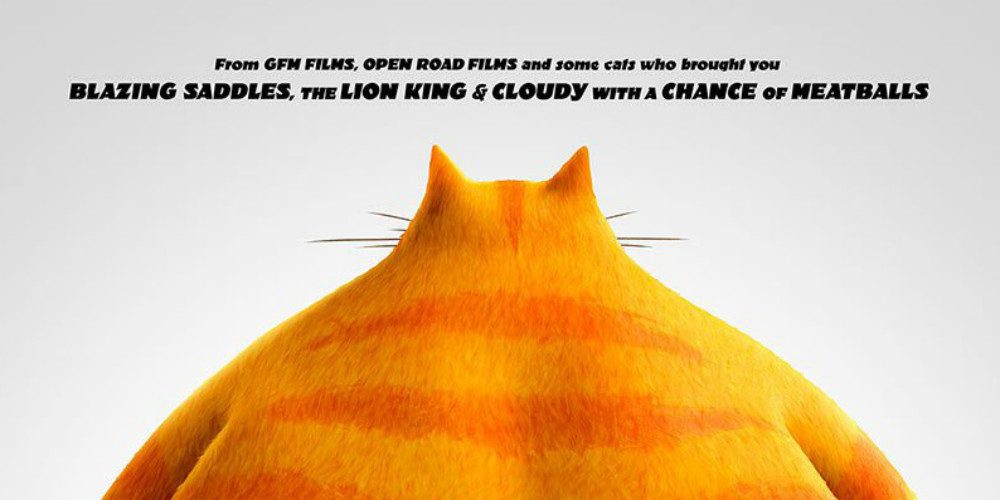 The Emoji Movie – 2017. augusztus 04.
A történet egy okostelefon belsejében játszódik. A hangulatjelek a Textopolis nevezetű appon belül élnek, azt remélik, hogy a felhasználó kiválasztja őket. Minden hangulatnak csak egyetlen arckifejezése van, kivéve Gene-t. Ő filter nélkül jött világra és többféle érzelmet be tud mutatni. Azonban Gene-nek ez nem tetszik és normális akar lenni, mint a többiek. Legjobb barátja a Hi-5 (Pacsi) és a kódfeltörő Jailbreak. Együtt indulnak nagy kalandokra szerte az appok világában, ahol mindegyik világ fantasztikus, érdekes, vad és szórakoztató. Szeretnék megtalálni Code-ot, aki majd helyreteszi Gene-t. Azonban úgy adódik, hogy a három jó baráton áll vagy bukik az összes hangulatjel sorsa, amikor a telefon nagy veszélybe kerül.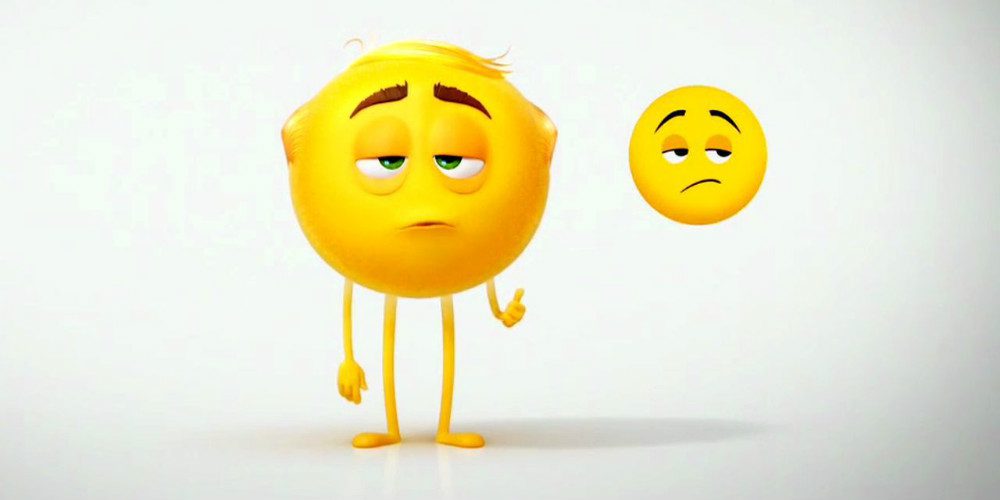 The Lego Ninjago Movie – 2017. szeptember 22.
Hat fiatal, tehetséges nindzsát bíznak meg, hogy védjék meg a szigetet. Éjszaka rettenthetetlen harcosok, akik szörnyekkel szálnak szembe és gonosz ellenségeiket teszik ártalmatlanná. Ám nappal olyanok mint a többi tinédzser, és a legnagyobb ellenségük a KÖZÉPISKOLA!
Coco – 2017. november 01.
Eme animációs mese egy tizenkét éves fiú, Miguel életét követi nyomon, miként a fiú olyan események láncolatát indítja el, melyek évszázados rejtélyekhez kapcsolódnak, és egy különleges családi újraegyesítést eredményeznek.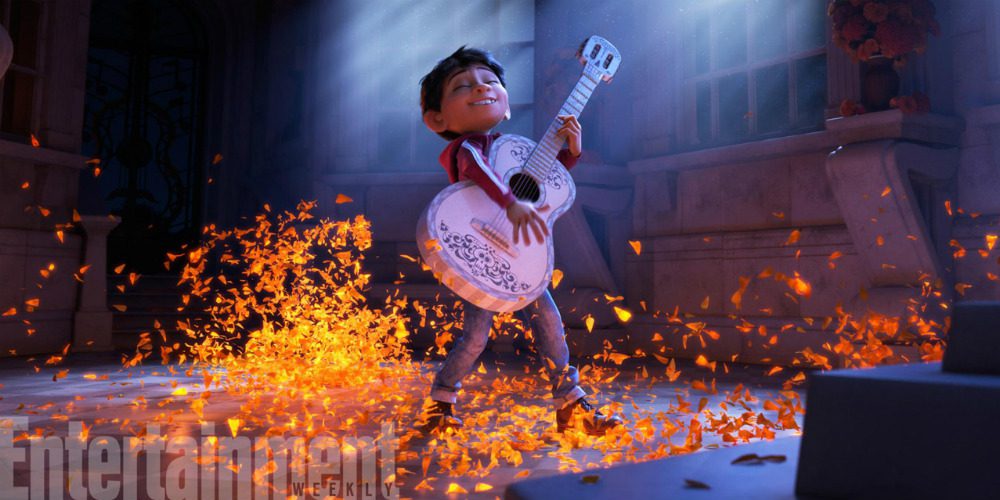 (Címlapkép forrása; Történetek forrása ITT és ITT)
//batigoool//
Article Tags:
A mogyoró-meló 2
·
Alsógatyás kapitány kalandjai
·
animációs mese
·
Bébi úr
·
Blazing Samurai
·
Coco
·
featured
·
Filmes toplista
·
Gru 3
·
Hupikék törpikék – Az elveszett falu
·
Lego Batman - A film
·
Spark
·
The Emoji Movie
·
The Lego Ninjago Movie
·
toplista
·
Verdák 3